Virtual Architectonic Tours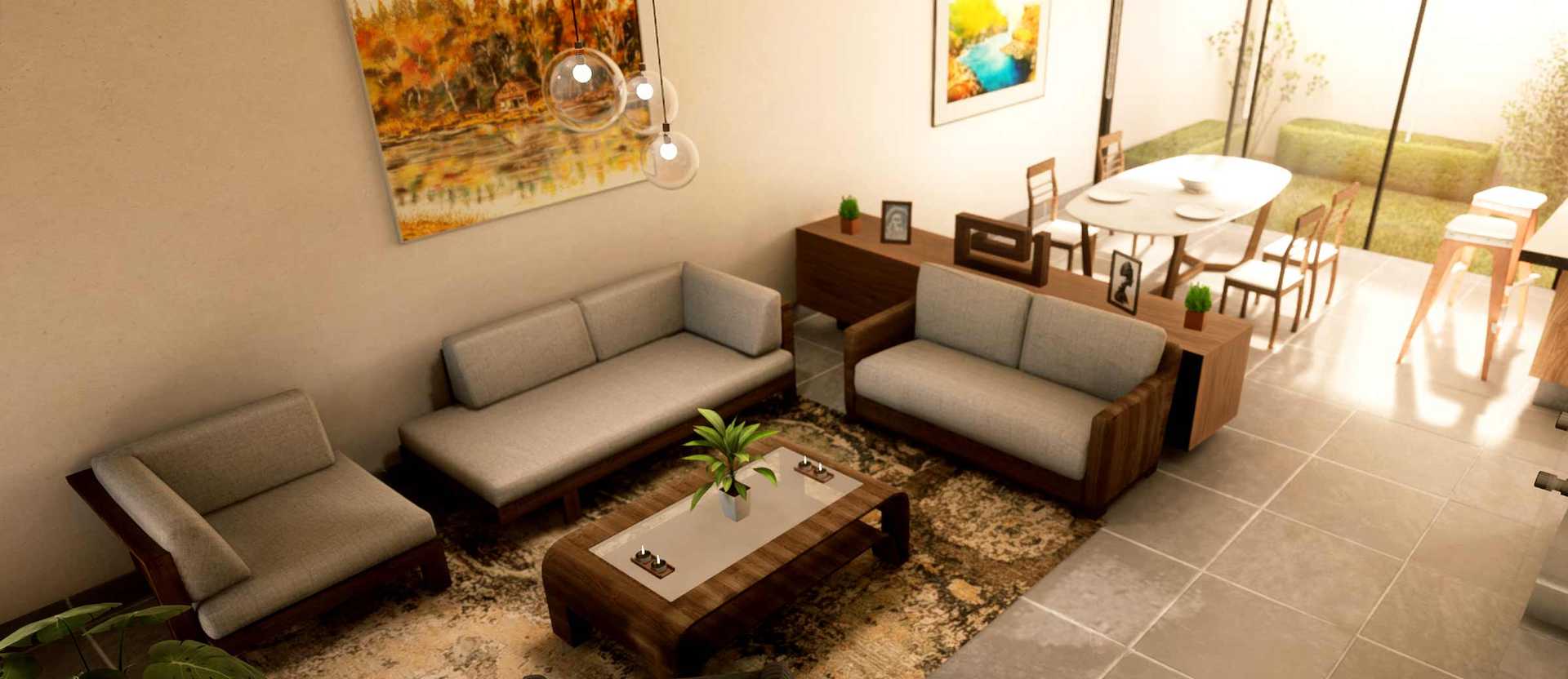 Photorealistic
Virtual Architectonic tours
Boost your sales and reduce your costs!
🏗️
---
Architectonic Visualization
Showcase your architectonic projects in an easy and intuitive way with the posibility of interacting with the environment and modify colors, furniture, decoration and materials.

Impress your clients with a showroom or remotely from their own phone, tablet or computer, use virtual reality and augmented reality to close sales.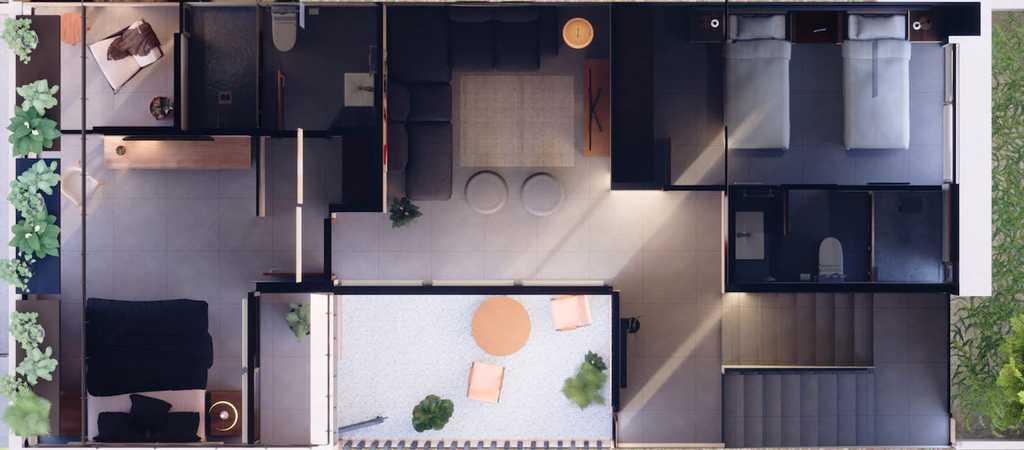 Solutions designed to make pre-sale and sale processe's easier and help with the development and planning of architectural projects.

We can help you in every stage of the project, from the conceptualization and planning to the finished product.
Ease of use
Your clients will be able to navegate the virtual world in an easy and intuitive way, exploring sites of interest and personalizing them in real time.

We have different navigation systems for each device, from augmented reality lenses, virtual reality HMD, PCs, tablets or phones.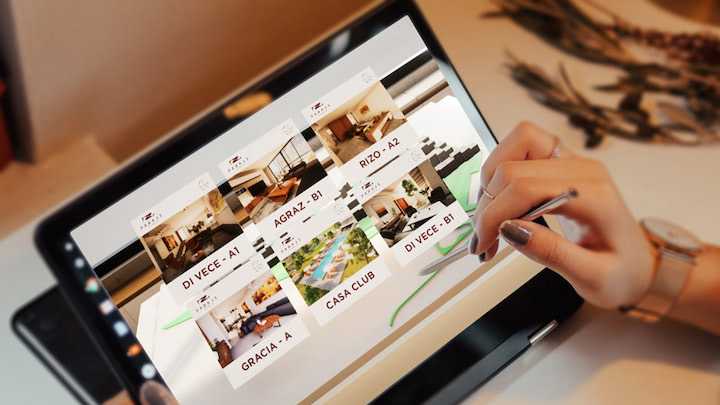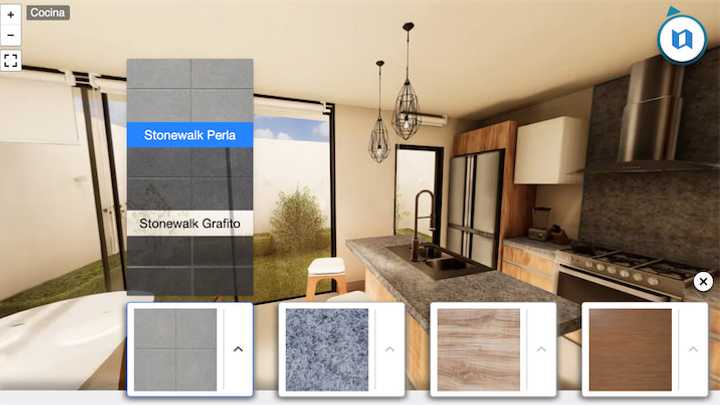 Real time personalization
Our software allows the client to adapt the decoration, furniture colors and materials to their taste.
Change of furniture and accessories
Customization of colors, materials and floors
Lightning customization
Personalization of atmospheric conditions: Day, night, rain, temperature.
All kind of solutions
Corporative showrooms with inmersive projections
Virtual Reality (VR) for showrooms and sales offices
Virtual Reality (VR) for itinerant exhibitions and remote offices
Virtual tours in Touch kiosks and Tablets
Virtual tours with web technology
Desctop application for in-app render generation.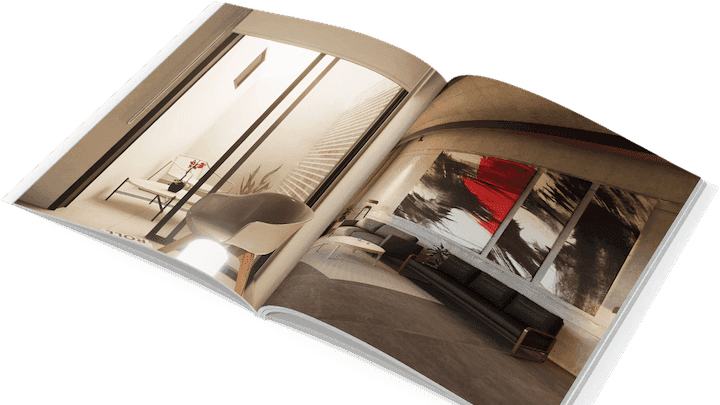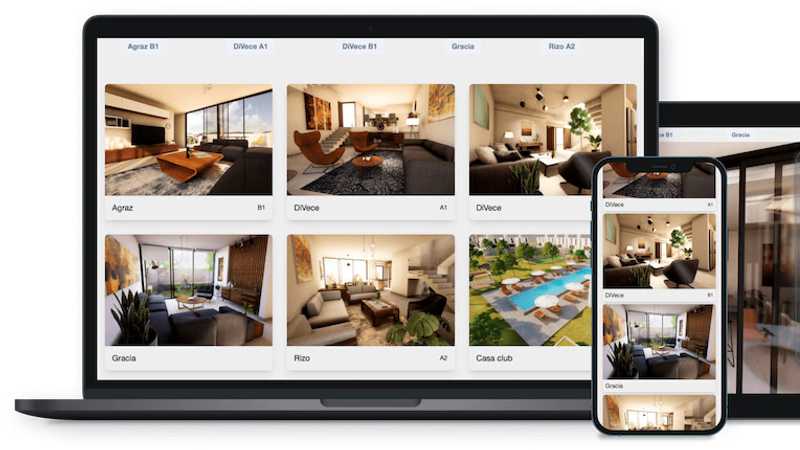 Visualization in mobile devices & web
Amplify your reach to potential clients with our web implementation that has all the functionalityes we have mentioned earlier and can be viewed in any personal computer, tablet and smart phone.
View Web Version Demo
Generate your architectonic renders
Allows the generation of unlimited 4K high resolution images that are ideal for all your marketing content.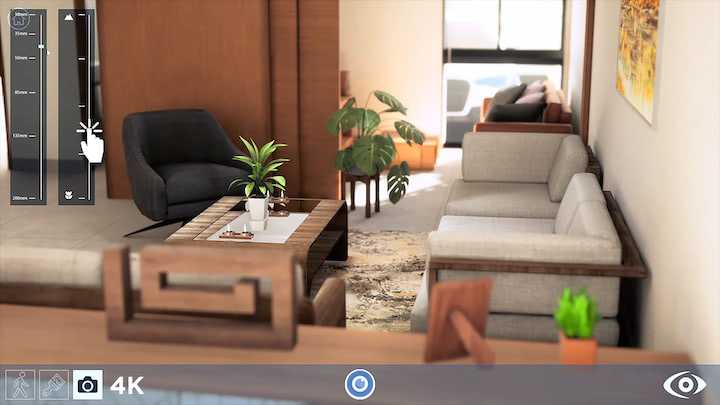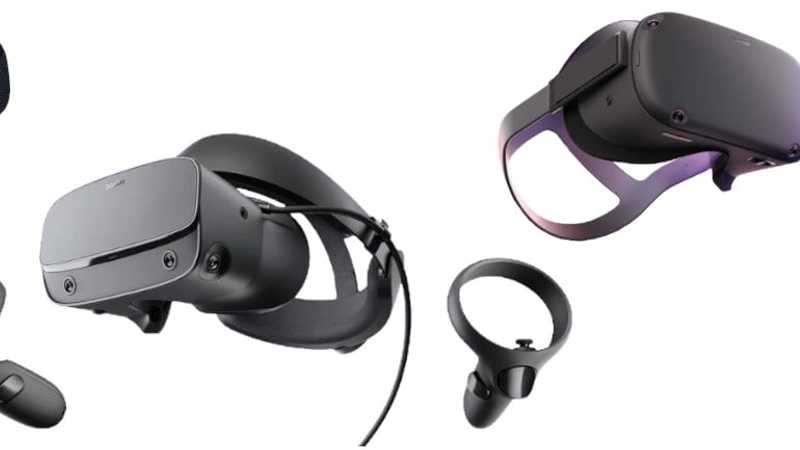 Virtual Reality for Architecture
It allows living the experience of something that has not been build yet, in real scale and realistic rendering. You can simulate climate conditions, lighting, materials, furniture to adapt to the taste of the client and make sales faster and more efficient
Video Tours
We generate an incredible video tour that higlights the best characteristics of your projects. It is ideal to complement marketing strategies and to showcase your development in a concise and impactful way.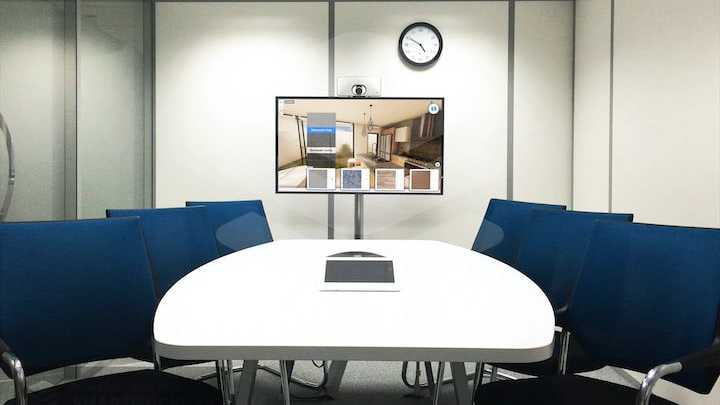 Integral solution
Our solutions not only make your clients fall in love with your projects remotely from any device.

You will also be able to generate an unlimited amount of 4k renders for your marketing material from your office without the need of any expert help.

Everything necessary to advertise real state projects and close sales.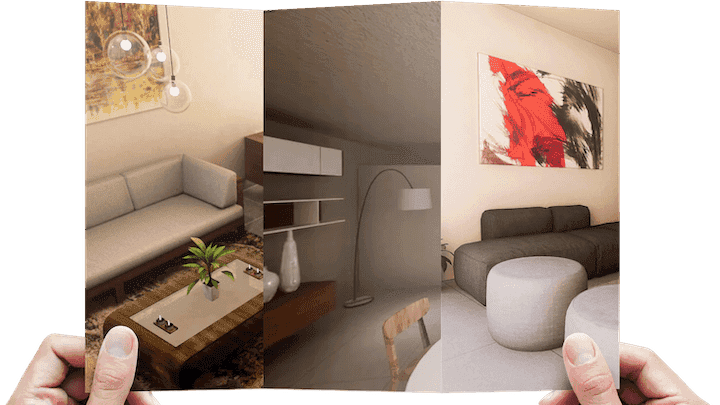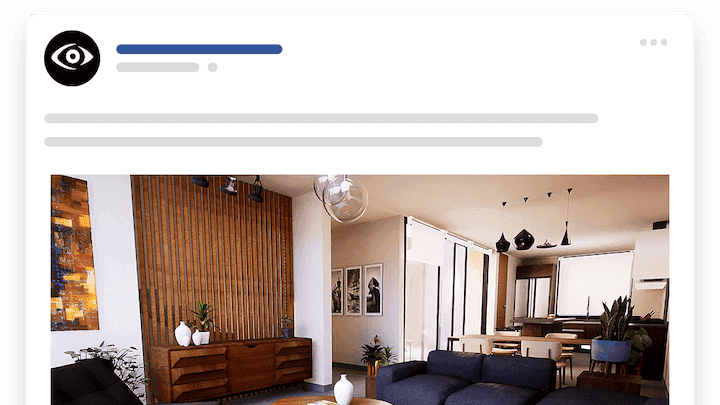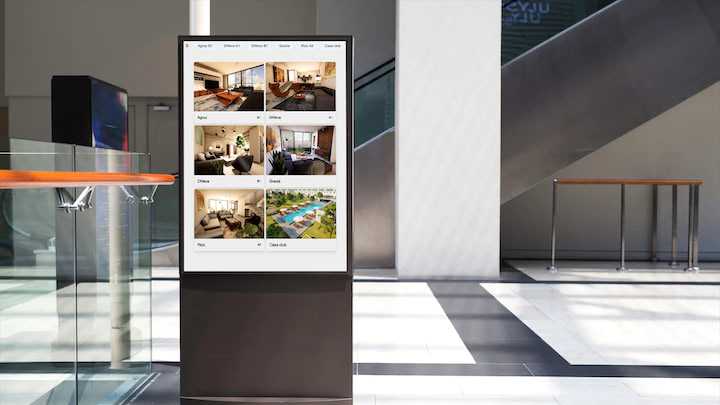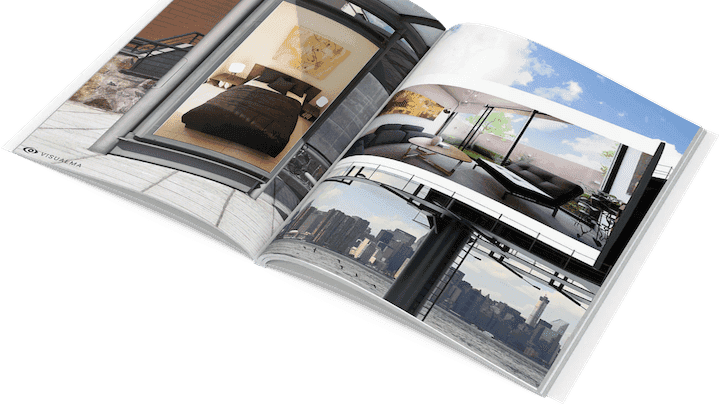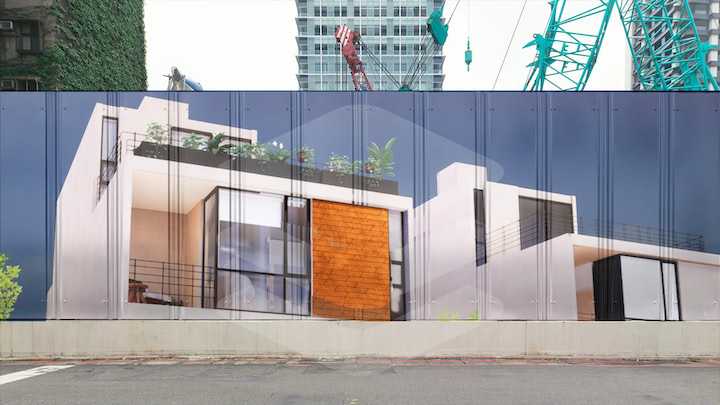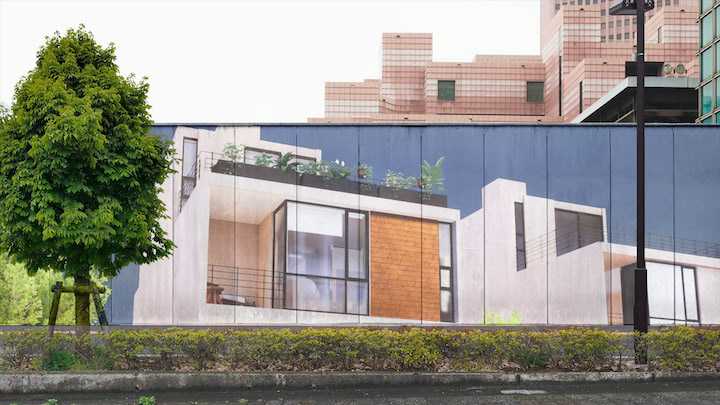 Talk to our advisors and answer all your questions
Talk to experts and answer all your questions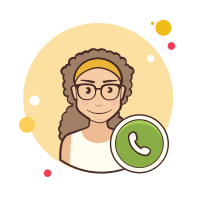 Contact us!
Do you need a custom development
For clients with more especific and complex needs, like industral and engineering projects, we can create any kind of custom functionality and develop custom modules that fill the needs of your business objectives.

In Visualma we want to advice you so you can use the new technologies in your favor.