Interactive Museums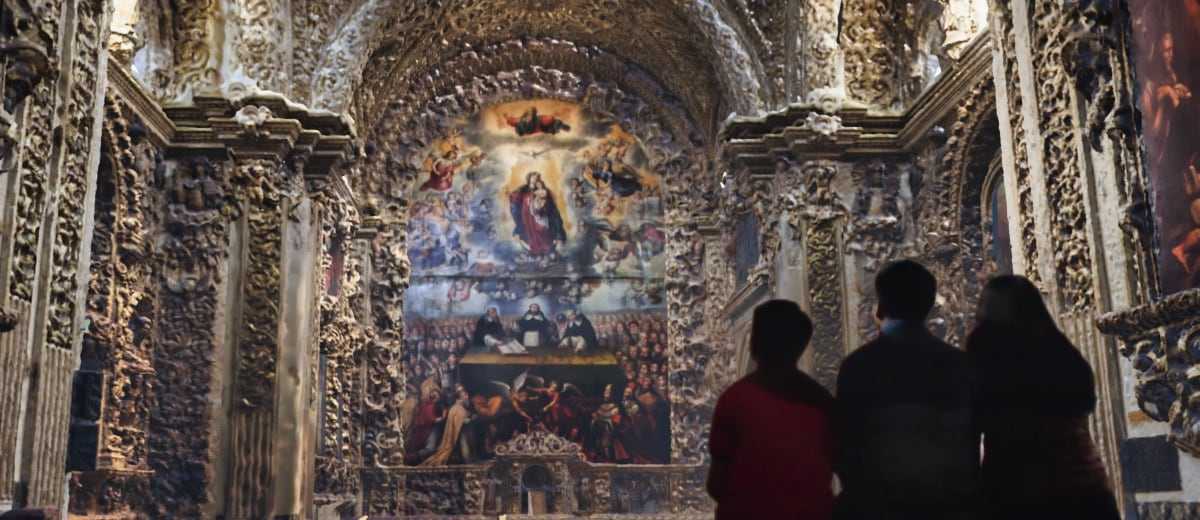 We create Interactive installations and technology for innovative museums
We offer the technologies and experiences that back up the exhibitions of the best museums in the world.
Advanced video projections, interactivity and applications that generate a presence in the media and attract new public.
We use our museography experience to amplify the theme and objectives of every exhibit with technology solutions that create attractive, didactive and accessible experiences..
Inmersive video projections
Installations that completely surround the visitors and transports them to historic events, natural sceneries and great works of art.
Interactive installations
We make the public an active participant of the museum with fun and memorable experiences that invite them to learn more.
Educational applications
Didactic tools that help the museums visitors learn and explore complex concepts at their own rythm.
We renovate existing exhibitions with modern content , software and hardware to give life to the original inversión.
Most museums present oportunities to renovate and make their infrastructure better with a minimal investment. Adding new content invites the public to re-live the experience.
The ideal technology for every experience
Touch screens & museoum apps
Functional and modern applications that complement and enhance the visit.
360º video projections & domes

Amazing content for every geometry and room configuration.
Virtual tours & augmented reality
We augment the real world with digital content to offer contextual information and give life to rooms and exhibitions.
Holograms
Futuristic visualizations that give life to historical characters, 3D art pieces and virtual hosts.
Collective experiences focused on being memorable and having the maximum impact with the use of powerful visual illusions.
Dont waste more time, get a quote for your project with our advisors.
Quote your project with an expert
Let's talk!